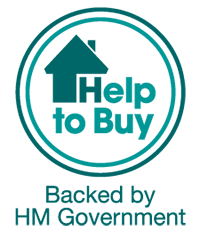 Make your move with a 5% deposit
Help to Buy is a government-backed scheme which could help you get on or up the property
ladder with just a 5% deposit. It's the perfect solution if you struggle to save.
Here's how it works…
1
The Equity Loan Scheme results in more affordable home ownership.
2
With Equity Loan Scheme you only need a 5% deposit and it's open to first-time buyers.
3
With the Equity Loan Scheme the government provides you with a loan of up to 20% through the Homes
and Communities Agency (HCA). This is interest free for the first five years. When added to your 5% deposit
(giving you a deposit of 25% in total) it means you could access more attractive mortgage rates for cheaper monthly
repayments. You can repay the equity loan at any time without penalty.
4
Equity Loan Scheme can be used to purchase homes worth up to £437,600 but it can't be used to purchase a buy-to-let property.
Please note: the terms of the Help to Buy initiative vary between England, Wales and Scotland.
Even London has its own version. So please research the scheme in the area most relevant to where you live and/or wish to buy.